Overview – Tata Consulting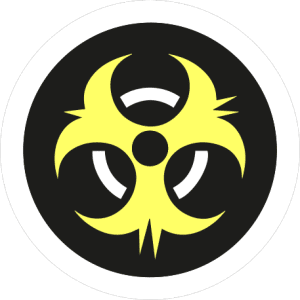 SAMPLE REPORT ONLY
For illustrative purposes only,  do not contain current data.
Not intended to represent final deliverables,
which include analysis, verification formatting & tone.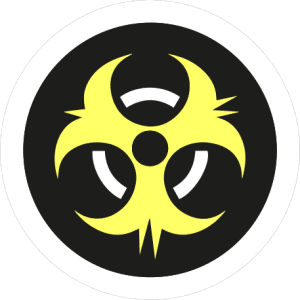 Sample report only
For illustrative purposes only,  do not contain current data. Not intended to represent final deliverables, which include analysis, verification formatting & tone. 
Introduction
TCS is one of the largest and most well-established IT services companies in India. Founded in 1968, it is now part of the prominent Tata Group conglomerate. TCS has grown to operate in over 150 locations across 46 countries worldwide.
The company provides a wide range of IT services, from custom software development to consulting and outsourcing. It has built specific products and platforms tailored to different industries like banking, manufacturing, retail and more. TCS aims to help clients achieve their business goals through innovative digital solutions.
By many measures, TCS has seen significant success. It reported over $23 billion in revenue last quarter and retains the top market share position in India. Customer satisfaction also remains high. TCS has established itself as a leader in the IT sector and routinely earns prestigious awards.
However, like all companies, TCS still faces challenges. The pandemic impacted many businesses. Rising digital transformation is driving demand for new skills. There is intense competition as startups enter the market. Attracting and retaining top tech talent is always competitive too.
To navigate these issues, TCS should focus on differentiating its offerings through continued innovation. Strengthening relationships and providing extra value to clients will be important as well. Expanding into new areas can open growth opportunities. And managing regulatory risks while developing ethical cultures will be pivotal moving forward.
Overall, by executing such recommendations, TCS seems well-positioned to sustain its track record of success in the dynamic IT services industry for years to come. Its size, reputation and broad expertise provide a solid foundation for navigating industry trends.
Challenges Facing TCS
While TCS has undoubtedly seen immense success over the years, it would be remiss to think the company does not face challenges. As with all businesses, competition and change are constant factors in the IT industry that every player must navigate.
The ongoing pandemic has impacted TCS' operations and clients in several ways. With many companies adjusting budgets or delaying projects, TCS likely experienced pressure on revenues during this unstable period. Ensuring business continuity and supporting a remote workforce also introduced additional complications.
Rising digital transformation is another industry-wide trend driving change. As more organizations adopt new technologies at an accelerating pace, demand has grown for specialists with skills like cloud, AI and cybersecurity. Attracting and retaining these in-demand technology experts is an ongoing battle for all providers, including TCS.
Startups and newer competitors have also upped the level of competition. Agile new market entrants are challenging established vendors with innovative offerings tailored for digital needs. Younger companies are nimbler and hungry to take market share in fast-growing areas. TCS must work hard to keep its solutions cutting-edge.
Regulatory dynamics introduce complexity too. With an international footprint comes a patchwork of compliance obligations across different jurisdictions. Ensuring ethical business conduct worldwide remains paramount as well to safeguard TCS' reputation.
Navigating challenges like these demands constant adaptation. By thoughtfully executing strategies to strengthen its position, TCS appears committed to sustaining leadership in the industry for years to come. But ignoring changes in its operating landscape could allow competitors an opening.
Recommendations
To best navigate evolving industry dynamics, certain steps will help strengthen TCS' stance moving forward. Investing in differentiation and talent appear especially important.
Increased investment in research, startups and emerging technologies can set TCS apart. Leveraging areas like AI, blockchain and analytics through innovative new products or services establishes TCS as a change leader. Partnering with niche firms brings complementary skills into the fold too.
Focusing on differentiation also requires a dedicated talent strategy. Providing reskilling and learning opportunities ensures staff maintains requisite digital skills. Flexible work options and competitive compensation help attract and retain those with high demand abilities. Supporting career growth and internal mobility bolsters loyalty.
Expanding geographic and industry reach presents new opportunities as well. Selective acquisitions may facilitate faster entry into underpenetrated markets. Partnering with local players there or firms with specialized vertical expertise widens the business network.
Managing both operational and reputational risks is equally crucial. A thorough governance framework centralized around privacy, security and ethics establishes safeguards. Proactive regulator engagement shows a commitment to compliance. Measuring ethics training impact demonstrates cultural strength.
Customer retention also warrants attention. Enhancing the client experience through superior service, personalized interactions and value-added programs motivates renewal. Flexible pricing tailored to individual needs builds stronger relationships.
Executing a plan encompassing such recommendations equips TCS to maximize skills, stand out from competition and sustain business momentum in uncertain times. It primes the company for continued innovation and leadership on the global IT stage.
Business Performance
Despite challenges, TCS has demonstrated a consistent ability to deliver solid financial results and growth. This performance underscores the strength of its market position.
In the most recent quarter ending December 2021, TCS reported over $23 billion in revenue. This marked nearly 5% sequential growth and a double-digit increase year-over-year. Strong demand across major industry verticals drove the continued top-line expansion.
Profitability has also trended upwards. Net income improved by nearly 7% from the previous quarter to over $1.3 billion. Even more impressive, operating margins expanded by 0.3% to a healthy 27.1%.
Such margin strength indicates effective cost management and efficient delivery, allowing profits to grow faster than revenues. It sets TCS apart from competitors and reflects deep domain expertise and optimized processes.
Additional metrics provide further evidence of TCS' operational excellence. Customer satisfaction levels stood at a industry-leading 86% according to recent surveys. This Loyal customer base is a key differentiator.
Talent retention also fares better than peers, with attrition contained below 7% over the past year. Low voluntary turnover saves on recruiting expenses while preserving institutional knowledge. It enables stable, high-quality service.
Consistent financial success is rewarded externally. TCS holds the top market share position in India's thriving IT industry andranks among the most valuable global brands. Prestigious third-party recognitions laud its leadership status, reinforcing a reputation for reliability and performance.
By continuing strategies that have yielded strong margins, loyal customers and engaged talent, TCS appears well-suited to maintain this business momentum. It proves itself a satisfactory long-term partner supporting important digital transformations.
Products and Solutions
In addition to generalized services, TCS distinguishes itself through industry-tailored solutions and purpose-built digital platforms. These solutions demonstrate deep domain knowledge and help strengthen strategic partnerships.
For the banking sector, TCS developed BaNCS—a comprehensive suite transforming operations through automation, data-driven insights and regulatory compliance tools. Over 300 trusted financial institutions worldwide leverage BaNCS daily.
Within education, the iON learning platform supports skills development on a massive scale. Hosting over 10 million active users per month, it illustrates how TCS can modernize vital institutional processes.
Supply chain and logistics benefit from Optumera as well. Its AI-powered assortment and pricing optimization solutions have helped numerous retailers maximize sales potentials.
MasterCraft, meanwhile, streamlines complex application development cycles. The integrated software tools are helping engineers at leading auto manufacturers innovate more rapidly.
The acquisitions of W12 and Concerto Cloud further complement TCS' cloud consulting expertise. They position TCS to assist in strategic migrations that underpin wider digital transformations.
This focus on industry-specific applications demonstrates in-depth domain knowledge while strengthening key client partnerships. Organizations benefit from tailored systems powering mission-critical functions.
As digital needs grow increasingly diversified, TCS' breadth of specialized solutions across sectors remains a competitive differentiator. It affirms the company as a long-term innovation problem solver, not just a service provider.
Vision, Mission and Core Values
To guide its strategy and culture, TCS has clearly defined its corporate vision, mission and values. These principles help unite a vast global workforce while directing focus areas.
The company's vision is "To be the global leader in IT services, business solutions and innovation." This aspirational statement sets the goal of achieving undisputed industry leadership on a worldwide stage.
Supporting this vision, TCS' mission is "To help clients achieve their business objectives by providing innovative, best-in-class consulting, IT solutions, and services." The mission emphasizes adding value for customers through cutting-edge digital capabilities.
Four core values reinforce TCS' culture: integrity, excellence, customer focus and respect for the individual. These values promote an ethical, high-performing and people-centric working environment essential for attracting and developing talent.
Integrity establishes trust at all levels while excellence drives innovative solutions. Customer focus underscores the commitment to strategic partnerships. Respect for the individual emphasizes wellbeing and empowerment.
Together, the vision, mission and values succinctly yet powerfully articulate what TCS stands for – global influence through pioneering solutions and positive relationships. They provide employees a clear sense of purpose and identity as part of the larger Tata heritage.
By adhering to these principles, TCS fosters an aspiring yet principled culture that can mobilize collective skills and efforts. The vision and values also appeal to clients seeking a dignified, dependable and progressive partner for the digital era.
SWOT Analysis
To evaluate its competitive positioning, a SWOT analysis of Tata Consultancy Services reveals both intrinsic strengths to leverage and external factors to address:
Strengths:
Large scale with a global presence across 46+ countries

Strong brand reputation and loyalty from over 50 years in business

Highly skilled workforce of over 500,000 professionals

Diversified portfolio of specialized solutions and digital platforms

Proven track record of financial performance and consistency
Weaknesses:
Revenue concentration risk from top clients in key industries

Intense competition from lower cost providers in emerging markets

High costs associated with employee recruitment and training

Bureaucracy that can hamper the ability to innovate nimbly
Opportunities:
Growing worldwide demand for digital transformation services

Expand into adjacent markets/domains or through strategic M&A

Leverage expertise in established industries to penetrate new markets

Develop disruptive offerings using emerging technologies like AI
Threats:
Economic slowdowns negatively impacting client IT budgets

Increased competition from agile digital native disruptors

Pandemic related challenges like future outbreaks or supply chain issues

Shifting client preferences towards niche or localized solutions
By addressing weaknesses and threats while capitalizing on strengths and opportunities, a balanced SWOT analysis can guide TCS' strategic priorities and investments. This ensures the company maintains competitive differentiation and resilience.
Conclusion
Tata Consultancy Services has established itself as a global leader in the IT services industry through many decades of consistent performance. The largest Indian MNC in the sector, it has proven capabilities across consulting, digital transformation and vertical-specific solutions.
TCS displays clear strengths from its international scale and wide-ranging talent pool. Strategic initiatives around innovation leadership, managed operations and targeted M&A preserve competitive differentiation amid rapid industry changes. A balance sheet capable of weathering economic headwinds provides further stability.
However, like all firms, TCS faces challenges from secular trends like the digital imperative and skills shortage fuelling disruptive competition. Economically sensitive revenues also introduce volatility. Close monitoring of these dynamics is important.
By continuing to invest in technical proficiency while nurturing a esteemed employer brand, TCS secures access to the problem-solving resources necessary to assist worldwide clients navigating their own transformations. Collaborations that inspire co-innovation deepen these partnerships.
Going forward, a focused innovation acceleration agenda leveraging the global talent base seems poised to maintain TCS' technology thought leadership. Strategic as well as tactical initiatives like geographical expansion then maximize long-term value creation opportunities unfolding across sectors.
In demonstrating foresight adapting to challenges of the current market, TCS sustains its stature within Indian industry and global technology discussions. After a half-century of building sustained trust, it remains an influential facilitator of progress through information technology for many years to come.