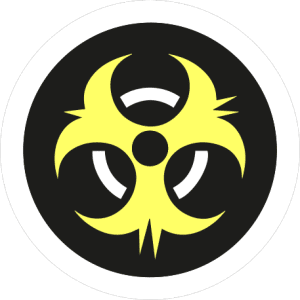 SAMPLE REPORT ONLY
For illustrative purposes only,  do not contain current data.
Not intended to represent final deliverables,
which include analysis, verification formatting & tone.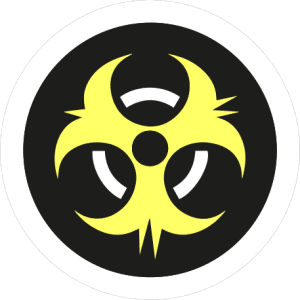 Sample report only
For illustrative purposes only,  do not contain current data. Not intended to represent final deliverables, which include analysis, verification formatting & tone. 
Briefing Document for (imaginary) Meeting with
Background
The attendee is Sophie Mirman, the founder and CEO of Trotters Childrens wear. She has over 40 years of experience in the fashion and retail industry, starting her career at Marks & Spencer and later co-founding Sock Shop and Tie Rack. She launched Trotters in 1990 with her husband Richard Ross, aiming to create a one-stop shop for children's clothing, shoes, books and toys. She is also a mother of three and a grandmother of six.
Overview
Trotters is a British, family-owned children's brand that sells high-quality, classic and timeless clothing and footwear for children aged 0-12. The brand also offers a range of books, toys and accessories, as well as a hairdressing service for children in each of its six stores across London and Guildford. Trotters has an online shop that delivers internationally, as well as a dedicated website for the US market. Trotters prides itself on its ethical sourcing, organic materials and durable design.
Online
Trotters has a strong online presence, with over 100k followers on Instagram, 25k followers on Facebook and 8k followers on Twitter. The brand uses social media to showcase its products, share customer reviews and photos, promote its events and collaborations, and engage with its community. Trotters also has a blog that features articles on topics such as parenting, sustainability, education and lifestyle. The brand's website is user-friendly, easy to navigate and secure. It offers free UK delivery on orders over £75, free returns and exchanges, and a loyalty program that rewards customers with points for every purchase.
Brand
Trotters has a distinctive brand identity that appeals to parents who value quality, style and tradition. The brand's slogan is "Timeless British Children's Clothing & Footwear", which reflects its heritage, craftsmanship and design ethos. Trotters' products are made from natural fabrics such as cotton, linen and wool, and feature classic patterns such as florals, stripes and checks. The brand also collaborates with Liberty London to create exclusive collections using its iconic prints. Trotters' products are designed to last and be handed down, which aligns with the growing consumer demand for sustainability and circularity in fashion.
Trends
The childrens wear market is growing faster than the adult clothing market, driven by factors such as rising disposable income, delayed parenthood, social media influence and mini-me culture. According to Mintel, the UK childrens wear market was worth £6.8 billion in 2022 and is expected to reach £7.3 billion by 2027. The premium segment is particularly booming, as parents are willing to pay more for quality, durability and ethical production. Some of the key trends in the childrens wear market are:
Sustainability: Consumers are becoming more aware of the environmental and social impact of fashion and are looking for brands that offer organic, recycled or upcycled materials, transparent supply chains and circular business models.
Personalisation: Consumers are seeking more customisation options for their children's clothing, such as embroidery, monogramming or printing. This allows them to express their individuality and create unique gifts or keepsakes.
Gender neutrality: Consumers are moving away from stereotypical gender norms and are opting for more unisex or gender-fluid styles for their children. This reflects a more inclusive and diverse society and a desire to empower children to choose their own identity.
Technology: Consumers are embracing technology as a way to enhance their shopping experience and their children's learning and entertainment. This includes using augmented reality, virtual reality or artificial intelligence to try on products, access information or play games.
Fit
Obsolete has the potential to offer Trotters a valuable service that can help them grow their business, improve their customer satisfaction and loyalty, and differentiate themselves from their competitors. Obsolete can provide Trotters with:
Personalised training plans to empower continuous learning: Obsolete can help Trotters' staff develop their skills and knowledge in AI and other emerging technologies that can benefit their business. This can include topics such as data analysis, customer segmentation, inventory management or marketing automation.
Strategies aligned with their goals for lasting results: Obsolete can help Trotters create a roadmap for implementing AI solutions that can enhance their operations, products and services. This can include identifying opportunities, challenges and best practices for AI adoption.
Research reports to boost efficiency: Obsolete can help Trotters access relevant and reliable information on the latest trends, innovations and consumer insights in the childrenswear market. This can help them make informed decisions, optimise their performance and anticipate future needs.
Adoption program to integrate AI on their terms: Obsolete can help Trotters integrate AI solutions that can unlock value while avoiding pitfalls. This can include providing guidance on ethical, legal and technical aspects of AI use, ensuring respect for privacy, fairness and transparency.
Talking Points 
Introduce Obsolete and its mission, vision and values.
Ask about Trotters' history, vision and values, and what makes them unique in the market.
Express admiration for Trotters' products, quality and ethical standards, and share some positive feedback from customers or influencers.
Ask about Trotters' current challenges, goals and priorities, and how they measure their success.
Explain how Obsolete can help Trotters achieve their goals and overcome their challenges by providing personalised, tailored and ethical AI solutions.
Provide some examples of how AI can benefit Trotters in areas such as customer experience, product development, inventory management or marketing.
Invite questions, feedback and suggestions from Trotters, and address any concerns or objections they may have.
Propose a next step, such as a follow-up meeting, a demo or a proposal, and agree on a timeline and a contact person.